Want to know the best tips for exploring Montenegro? What better way to find out than to ask a local.
Sarah Pavlovic is a destination expert who writes about culture, food and tourism in Montenegro. She lives in Herceg Novi and is also the founder of Montenegro Pulse: The Insider's Guide to Montenegro – a travel guide which connects people with the best things to see and do in this beautiful Balkan country.
Read on to discover Sarah's world of black mountains, pink pebble beaches, cream pies and rakija . . .
---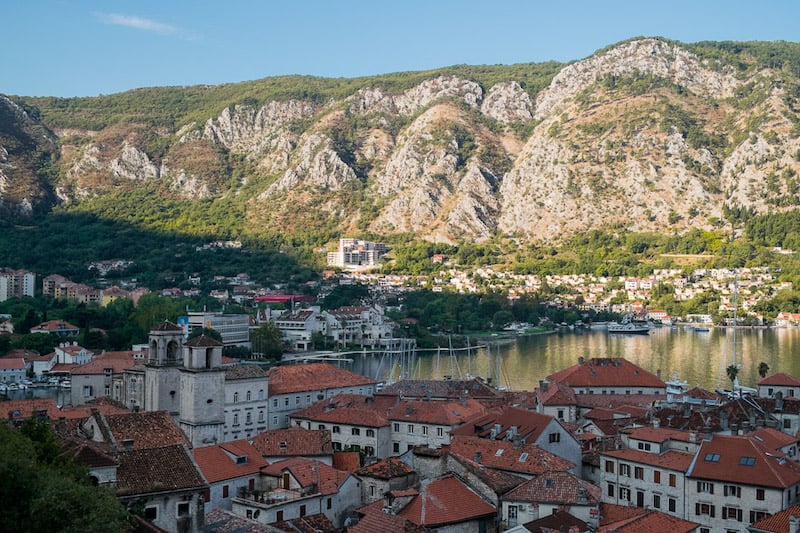 INTERVIEW WITH MONTENEGRO PULSE
Hi Sarah – tell us a bit about your blog. What inspired you to start, and what will readers find there?
When I was working for a tour operator specialising in Montenegro holidays, a lot of my clients were having trouble finding reliable information about Montenegro. I decided to create a resource where foreign visitors could find answers to their questions, get recommendations and connect with the best local experiences.
Readers can get download a free Montenegro travel planning guide, browse places to stay, find things to do and connect with agents and tour operators who specialise in Montenegro holidays – from family trips to outdoor adventures.
What do you love about Montenegro? What makes it unique?
I love Montenegro's authenticity. In Montenegro, even the most touristy places have hardly changed in a hundred years. People still come to the town or village centres to conduct business, buy their daily produce and catch up on local happenings. The communities are very strong here and everyone knows everyone.
When you travel around the country, you'll see the traditional ways of life. You'll see old men fishing from their barkas (small, traditional fishing boat) as you stroll along the Bay of Kotor seaside and weathered faces tending their sheep in the dramatic mountains. You'll see old women clad in black and kids, mostly unattended, spending their days gleefully jumping off piers into the sea.
Montenegro is made up of dozens of micro-destinations, each one with unique cuisine and traditions. Exploring them is a joy.
What should everyone do at least once in Montenegro?
I think no trip to Montenegro is complete without a trip into the mountains. Although Montenegro is known for its beautiful coast, 'Montenegro' means 'Black Mountain' and the whole country is mountainous. You can raft down the Tara Canyon, which is the deepest in Europe, visit the national parks and get incredible views as far as Croatia and Albania. There are so many choices, no matter how much (or little) time you have.

Best way to get under the skin of Montenegro?
That's surprisingly easy in Montenegro, you don't even have to go far. Venture into any town centre's pijaca (pronounced like the Italian piazza) and you'll be introduced to the local culture and flavours. These are meeting and trading places where you'll rub shoulders with the locals, and be able to pick up some local specialities like cheese, prosciutto and fresh, seasonal produce. There's sure to be several busy cafes around where you can sip a coffee, people watch and soak up the sun too.
The best things to eat in Montenegro is . . .
Fresh produce. In Montenegro, we're spoiled for it. The Mediterranean climate means there's a huge range of fresh fruit and vegetables for most of the year. In spring we have tiny wild strawberries. In summer there are watermelons from Ulcinj, vine-ripened tomatoes, crunchy cucumbers and juicy figs. In autumn you'll find blueberries and the smell of fermenting wine permeates the air. Early winter is when the all-important olive harvest happens. Olives are a staple on the coast, where both olives and olive oil make up an important part of the cuisine.
On the coast, must-try dishes include seafood buzara (stew), grilled fish with silverbeet and krempita (cream pie). In the mountains, you can't get past sač, meat and potatoes slow-roasted over hot coals, kajmak (cream cheese), lamb cooked in milk and kačamak (cornmeal porridge).
The best thing to drink in Montenegro is…
Rakija. Rakija to get you going in the mornings. Rakija to wind down in the evenings. Rakija for celebrations and funerals. And rakija when your friends stop by for a chat. You won't find a home in Montenegro that doesn't have a bottle of rakija in the cupboard. A little rakija and pepper on a scarf helps a cough and it's a great disinfectant for cuts and scrapes. Many tours will include at least one shot of rakija, but at anywhere up to 80% alcohol content, my advice is to proceed with caution. Živeli!
The best thing to have for breakfast in Montenegro is …
Burek. Pekaras (bakeries) are ubiquitous around Montenegro. It's here you'll find hot, freshly-baked bread for just 70c a loaf (the price hasn't changed in living memory). As enticing as the bread is, a real Montenegrin breakfast is burek and yoghurt. Burek is made up layers of filo pastry filled with either cheese, meat, spinach or potato. It's hot, greasy and utterly delicious. A good burek and yoghurt is the perfect way to set yourself up for a day of sightseeing around Montenegro.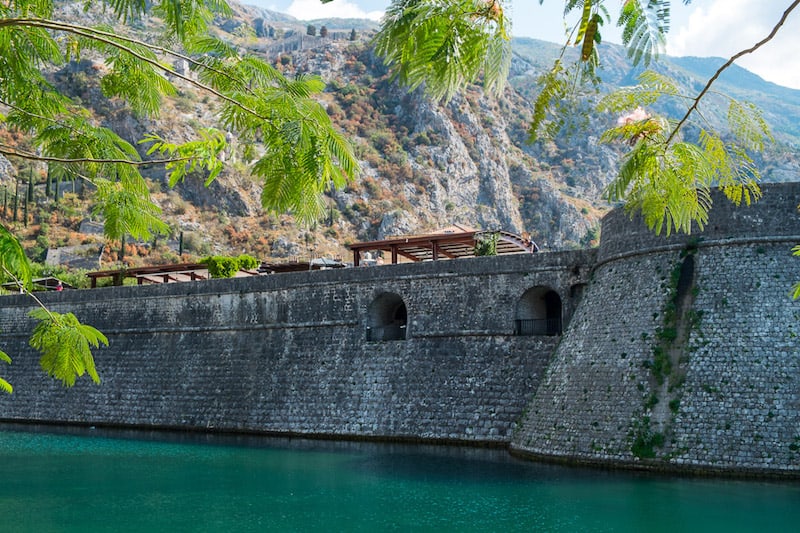 The perfect place to watch the sunset in Montenegro is…
Sveti Stefan. Sveti Stefan is a beautiful 15th-century island that's now five star Aman Sveti Stefan. Even though the hotel's price tag is exclusive, the location is not, and watching the sun go down behind the island from the public pink pebble beach is something you'll never forget.
If there's one thing in Montenegro it's worth hiring a guide/taking a tour for, it's…
Kotor old town. This Venetian, walled old town is one of Montenegro's star attractions. But it's hard to appreciate the town's history and culture without a guided tour. Most people just wander around the alleys and enjoy the ambience, but an hour's walking tour will help you really get to know Kotor and its people.
For a day at the beach, I like to head to …
Plavi Horizonti (Blue Horizons). This sandy cove on Luštica Peninsula is a great place to spend the day, especially with kids. The sandy beach leads to a shallow bay of azure water. Because it's shallow and long, there's plenty of room for everyone.
The bay is flanked by forest, with walking paths through it. A large portion of the beach is free to use, but you can also hire loungers and umbrellas. An onsite restaurant and ice-cream stalls mean you can spend the whole day lounging, swimming and soaking up the sun… bliss!
Is there a local charity or cause that you'd love visitors to know about?
Unfortunately, Montenegro has a huge problem with stray cats and dogs and many visitors find it distressing. There are things people can do to help, many of them for free (although donations are always welcome!). Together with a few local and foreign organisations, I help fund spay and neuter campaigns around the country.
Any accommodation booking made through the Montenegro Pulse website makes an automatic donation to these projects (and accommodation can be booked anywhere in the world, not just Montenegro). You can find more information about how you can help make a difference here.
---
Thanks to Sarah for sharing her side of Montenegro. I used Montenegro Pulse extensively when planning my own trip to the Kotor Bay area, and highly recommend checking it out if this gem of a country is on your radar. The website is chock-full of useful planning resources and inspiration.
You can also find Montenegro Pulse on Facebook, Youtube and Instagram.
Enjoyed this post? Click to save to Pinterest:

Image credits:
Kotor rooftops © Vera Petrunina / Shutterstock
Bay of Kotor © The Mediterranean Traveller
Kotor buildings © The Mediterranean Traveller
Walls of Kotor © The Mediterranean Traveller