Everyone knows about Santorini. About Rhodes and Corfu, the big popular Greek islands. The classic beach vacation destinations. And they are undeniably beautiful. But why go where everyone else is going – especially when some of the best Greek island experiences come in small packages?
These tiny ten gems have a charm all of their own.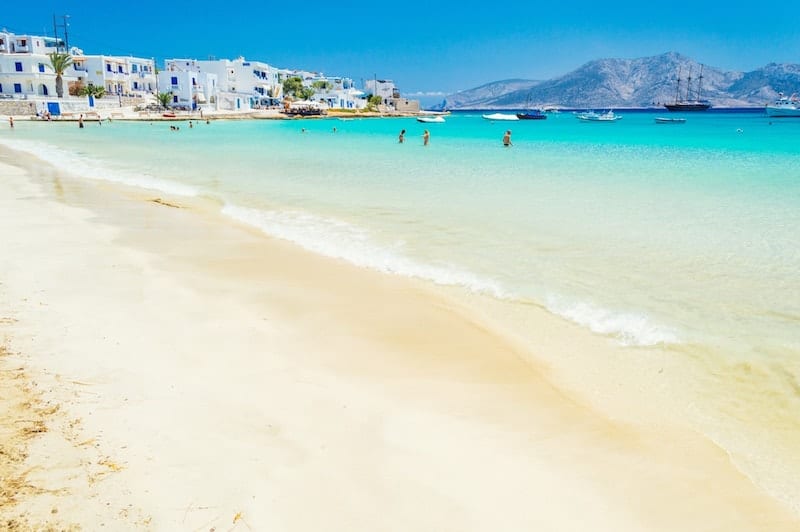 KOUFONISIA
One of the small group of islands known as the Little Cyclades, and lying just off the coast of Naxos, Koufonisia is a lesser-known Greek island with drop-dead beautiful beaches. In fact, when you visit you won't believe it's more famous. The colours of the sea and sand here the most incredible colours (hashtag no filter).
With just a smattering of whitewashed houses and blissed out beach bars, Koufonisia is your new desert island paradise.
KASTELLORIZO
Bijou Kastellorizo truly packs in the charm. This dinky island has a colourful harbour town with a boutique arty vibe, and handsome villas packed around the pretty bay. It's a long boat trip from the nearest island Rhodes, but only a short ferry from the Turkish coast which is only 2 miles away.
AGISTRI
Little Agistri is my favourite hidden gem of the Greek islands. It's one of the Saronic islands and not too far at all from the big city of Athens, yet feels a million miles away. Agistri is a popular weekend escape for Athenians but it hasn't really caught on with tourists, mainly on account of the absence of things to do.
What it does have is glorious pine-forested scenery and great swimming. You'll never believe you're just an hour from the big city. Don't make the mistake of visiting on a day trip because you won't be inclined to leave.

GAVDOS
Another island that's little-known by visitors is Gavdos, the last stop before Africa! It's not the easiest island to get to – ferries leave from the south of Crete. But that keeps the crowds away. Channel your inner Joni Mitchell and leave any buttoned-up attitudes behind as Gavdos is a hippie haven, with a clothing-optional vibe and relatively few official places to stay.
ITHACA
You might recognise the name, but have you ever thought to visit little Ithaca (or Ithaki, as you'll also see it spelt)? The homeland of that famous wayfarer Odysseus is a quiet and unspoilt paradise, just a short ferry ride from neighbouring Kefalonia. It's wooded and shady with pebbly beaches and little development – just a few villages which are popular stops for yachts in the summer.
IRAKLIA
The Little Cyclades chain is perfect for a miniature island-hopping trip, with 4 islands within such close proximity. After visiting Koufonisia, you could stop by Iraklia. It has all the classic appeal of the Cyclades – secluded golden beaches, sugar cube houses, bright blue seas – in a pint-sized edition. You can also visit as a day trip from Naxos.
KIMOLOS
Just a stone's throw from the beautiful and relaxing island of Milos, Kimolos takes it down a notch further. Pure simplicity is the order of the day here – idle through the stark white streets of Chorio, take a dip in the crystalline water, enjoy some of this tiny island's excellent tavernas. Perfect for a holiday within a holiday on Milos.
ANTIPAROS
The cool little island of Antiparos is no longer a secret; it has become quite well-known thanks to its famous patron Tom Hanks and the increasing popularity of big sister island Paros. Despite the emergence of a few trendy bars and restaurants, it still retains an unspoilt boho atmosphere and has some gorgeous beaches to chill out on.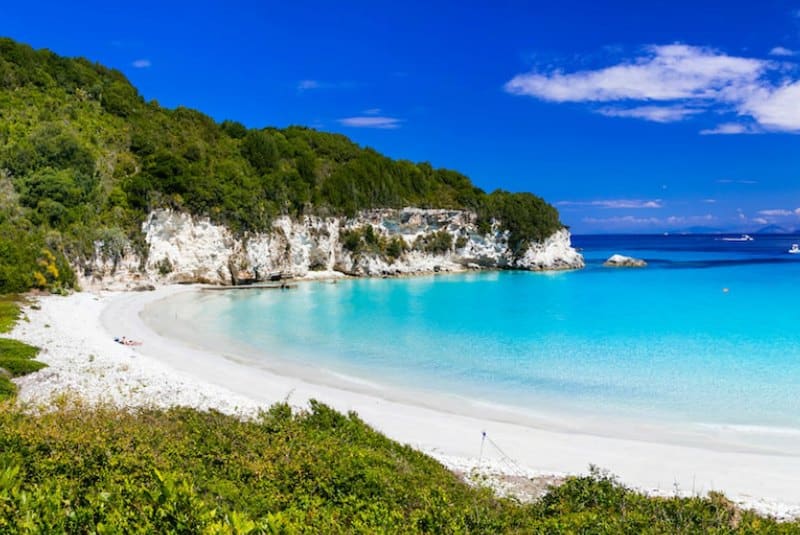 ANTIPAXOS
The lush beaches and turquoise waters on yachtie favourite Antipaxos will take your breath away. This laidback and secluded paradise is just two miles wide. You won't regret a visit to Voutoumi Bay or Vriki Beach. The island is carpeted with vineyards and studded with tavernas where you can enjoy excellent fresh fish. Catch a boat from Gaios on neighbouring island Paxos.
PSERIMOS
The enchanting island of Pserimos is part of the Dodecanese island chain. If your ideal Greek getaway involves little else but baking sun, a fresh sea breeze, and a simple taverna or two serving ouzo under the starlight, then take a ferry from Kos or Kalymnos to the little idyll of Pserimos. Just avoid the high summer when it becomes a popular day trip destination.
MORE IDEAS
Want to go smaller? Here are a few more tiny Greek islands:
In the Dodecanese, don't miss the pocket-sized charms of Chalki, Tilos, and Symi
Kassos, between Crete and Karpathos, is truly off the beaten track
The diminutive Diapondia islands – Erikoussa, Othoni and Mathraki – are just off the north coast of Corfu
There's a handful of small islands not far from Lefkada, including Meganisi, Skorpios and Kastos