Spain has some of the largest and most diverse islands in Europe (it also has a lot of really tiny islands just off the coast of the mainland). But which ones are the most beautiful?
The two major island chains are located in different seas – the Atlantic and the Mediterranean – ensuring a huge variety of landscapes. In the Canary Islands, you'll find volcanic vistas with every shade of sand and subtropical flora. Whereas in the Balearic islands you'll find beautiful historic towns, turquoise seas, and golden beaches.
It's true that some Spanish islands have overdone the package tourism thing, but this is usually confined to one or two parts of the coast. And the locals have usually kept the best bits for themselves – so simply head in the opposite direction to the crowds at the airport.
But these 10 islands definitely deliver on the jaw-dropping scenery, spectacular nature, and appealing architecture.
FORMENTERA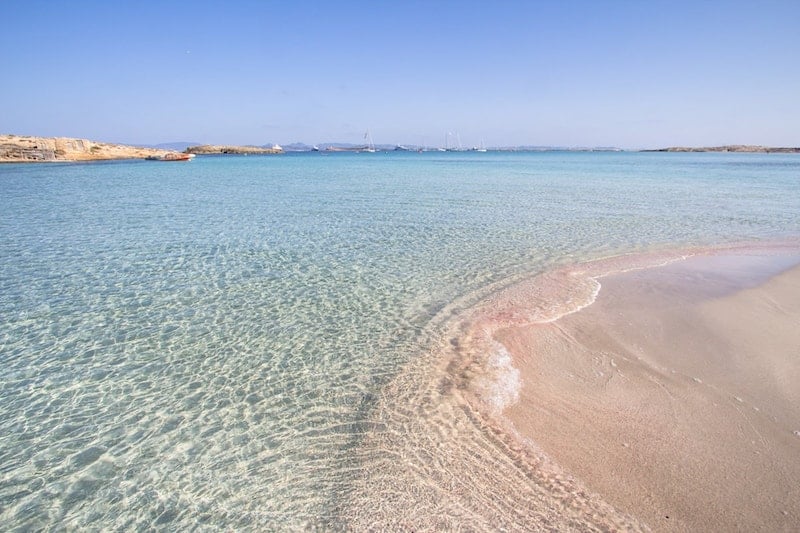 If you're in search of tropical-feeling waters with smooth sands then Formentera fits the bill. The smallest of the Balearic Islands in the Mediterranean, Formentera has some of the loveliest white sand beaches in Europe.
Boat trips pop over from sister island Ibiza, so it's easy to experience Formentera for a day. It has a few small villages with upscale accommodation if you're interested in staying longer.
LA GRACIOSA
La Graciosa is a hidden gem in the Canary Islands – just 2km across the water from popular Lanzarote, it gets a tiny fraction of the crowds.
This small and perfectly formed volcanic island is located in a national marine park which has spared it from the perils of tourism development. There are no cars here, the beaches here are empty and there are just a few fish restaurants for supper.
Perfect for solitude seekers.
MALLORCA
Mallorca needs no introduction – it's one of the most popular destinations in Europe and is well known for its big beach resort towns. But there is another side to Mallorca.
The islands northern coast is home to the Serra Tramuntana mountain range (which itself is UNESCO listed) and some truly beautiful coastal scenery. There are countless picturesque stone villages tucked away in the hills.
Don't miss the retro wooden train which winds its way through orange groves to connect capital Palma with the historic town of Soller.
LA GOMERA
The western Canary Islands (La Gomera, El Hierro, and La Palma) are off-the-beaten-track delights. They feel a world away from the busier eastern islands, and are quietly becoming ecotourism hotspots.
On La Gomera, you'll find epic ravines carpeted with greenery and dotted with colourful villages. This is perfect hiking territory.
Highlights include the quiet hippie vibe at Valle Gran Rey, the ancient laurel rainforests in Garajonay National Park, and sparkling black sand beaches.
CIES ISLANDS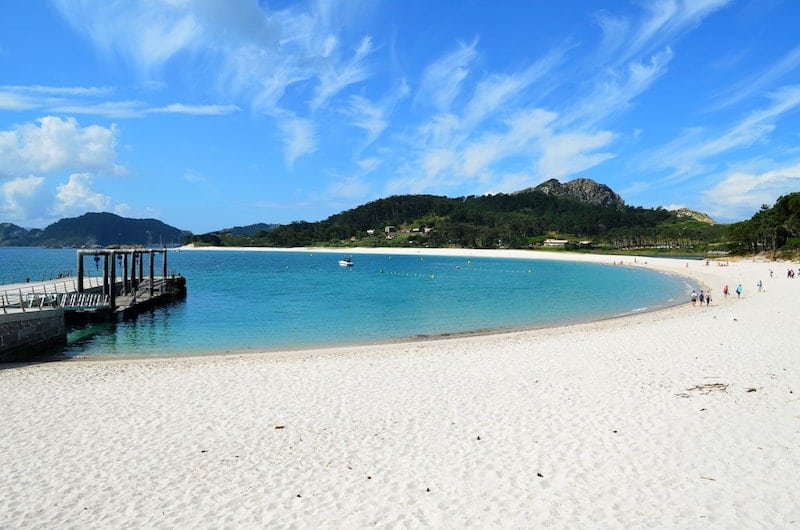 The region of Galicia in north-west Spain is home to numerous small islands off its Atlantic coast – the most well-known being the beloved Cíes Islands.
This collection of three small islands is remarkable for the contrast of its ragged granite rocks on one side, with the bright white sands of its beaches. Walking routes criss-cross the islands
Formerly a hippie enclave, today the Cíes Islands are uninhabited and form part national marine park – visitor numbers are strictly limited.
LANZAROTE
The Canary island of Lanzarote is a popular winter escape thanks to its mild year-round climate. But it's also home to some stunning and unusual volcanic landscapes.
Timanfaya National Park feels like it could be the moon, but is the site of multiple volcanic eruptions. The volcanos are dormant today but you can visit Fire Mountains where you can have your lunch grilled using geothermal heat.
There are some beautiful beaches such as Papagayo, Playa Blanca, and windswept Famara. And the efforts of local artist and architect César Manrique can be seen in the island's respectful developments.
IBIZA
Ibiza is probably Spain's most famous island thanks to its nightlife. But it's also incredibly beautiful, with sandy beaches and a peaceful rural interior.
The capital and main port Ibiza Town has an elegant medieval old quarter with a hilltop castle. Its narrow streets are filled with designer boutiques and chic bars which come alive in the evenings.
Ibiza's original laid-back hippie spirit is alive and well at Benirras beach where you'll find drumming at sunset.
TENERIFE
The name 'Tenerife' is not synonymous with beauty, except to those in the know. Head north from the airport at capital Santa Cruz for the stunning (and relatively undiscovered) northern coast.
The coastal landscape here is like a secret Hawaii with its dark green cliffs and black sand beaches. Rather than the eyesore megahotels on the south coast, the north is full of traditional towns with colourful painted houses and ornate wooden balconies. La Orotava and the UNESCO-listed La Laguna are particular highlights.
It's wine country too, so don't forget to try a glass of the local tipple.
TABARCA
The tiny island of Tabarca is not part of the major island chains. Instead, it's located off the mainland coast near Alicante.
Tabarca, which means 'flat island', has pale painted streets, an arty vibe, and a few delicious restaurants. Day trips from Alicante and Benidorm are popular, or you can take a boat from Santa Pola.
There are only around 60 residents, and not many visitors stay the night, so if you do then you'll have the place almost to yourself.
MENORCA
The island of Menorca is home to some of the finest beach scenery in the Mediterranean.
Smaller and less developed than its larger Balearic neighbours, the sea here seems to glow a particularly enchanting shade of turquoise. And the beaches are of the fine-and-white variety.
Those looking for blissful relaxation will love it here as there's not much to do beyond lounge on the beach and explore its two historic towns, Mahon and Ciutadella.
Read more:
10 Beautiful Islands in Greece (That Aren't Santorini or Mykonos)
10 Beautiful Small Islands in Greece Not to Miss
10 Most Beautiful Islands in the Mediterranean
15 Most Beautiful Small Islands in the Mediterranean
15 Best Greek Islands for Beaches
10 Best Islands in the Mediterranean for Beaches
Enjoyed this pin? Click to save to Pinterest:
Image credits:
Mallorca – Cala Gat: © Simon Dannhauer / Shutterstock
Formentera: © robertdering / Adobe Stock
La Graciosa: © nito / Adobe Stock
Mallorca – Sa Calobra: / Shutterstock
La Gomera: © ksl / Adobe Stock
Cies: © jmubalde / Adobe Stock
Lanzarote: © Marques / Shutterstock
Ibiza: © lunamarina / Shutterstock
Tenerife: © mukilp22 / Adobe Stock
Tabarca: © Karina Knyspel / Adobe Stock
Menorca: © Roberto Zocchi / Adobe Stock