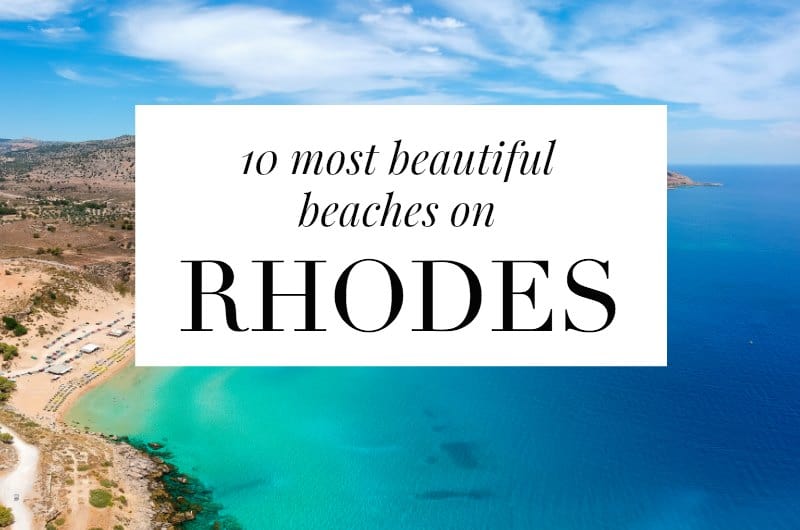 The Greek island of Rhodes is one of the most popular destinations in Europe for sun-seekers and beach lovers.
But not all beaches on the island are created equal – particularly if you prefer sand. Or are looking for a pretty backdrop that isn't spoiled by mega-resorts. The beaches of Rhodes can get busy in the summer.
So we've narrowed it down for you – here are 10 of the most beautiful beaches on Rhodes.

PRASONISI
The award for the most spectacular beach on Rhodes must surely go to the double beach at Prasonisi, right at the southern tip of the island.
Prasonisi does get battered by winds though, making this stunning natural spot more popular with kitesurfers than with sunbathers.
It's possible to visit by bus however you'll have to stay at least several hours before the next bus back so be sure to bring water, snacks and sun cream.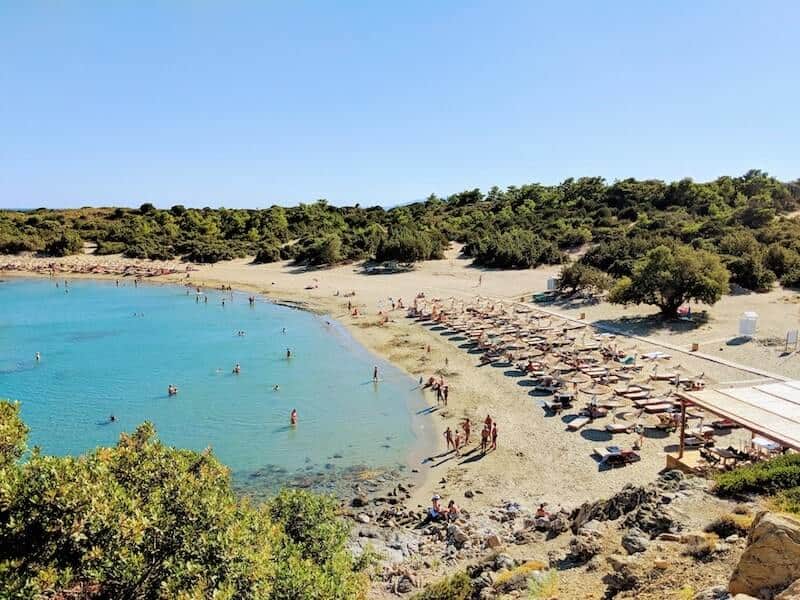 GLYSTRA
If you have a car or are based in nearby Kiotari or Lardos, don't miss pretty little Glystra beach, one of the hidden gems of the east coast.
The beach is sandy with a few small pebbles, shallow water with some great swimming, and is nestled amongst trees for a private feeling that many Rhodes beaches lack.
There's one beach cafe on site – it's a bit pricey but the owners are very friendly.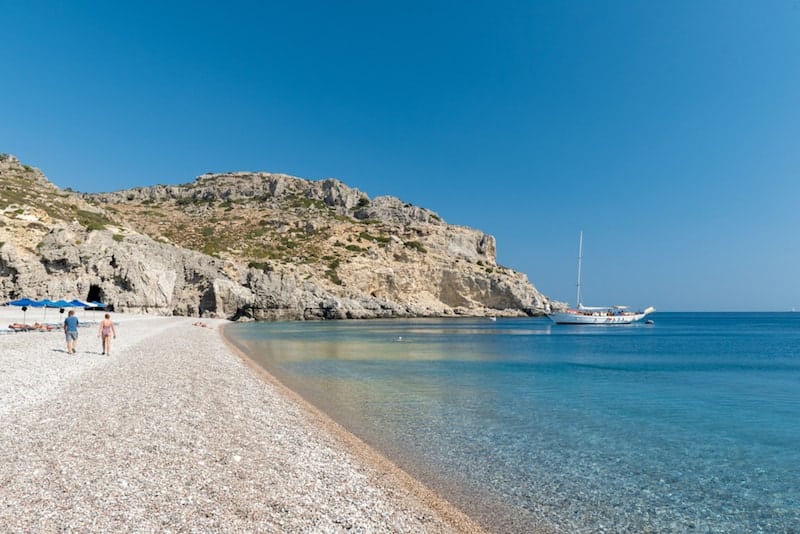 TRAGANOU
Traganou beach is located between Faliraki and the village of Afandou further down the coast, and is a great place to escape the crowds if you're staying in the Faliraki area.
Whilst the beach is mainly small pebbles, it has some of the best swimming on the island – with crystal clear waters and caves to explore at the northern end.

PEFKOS
The sand at Pekfos is some of the nicest on the island – think sugary-soft golden sand with deliciously shallow turquoise waters that lap at the shore in small wavelets.
The beach is narrow and organised but does get busy as Pefkos village is a popular resort town.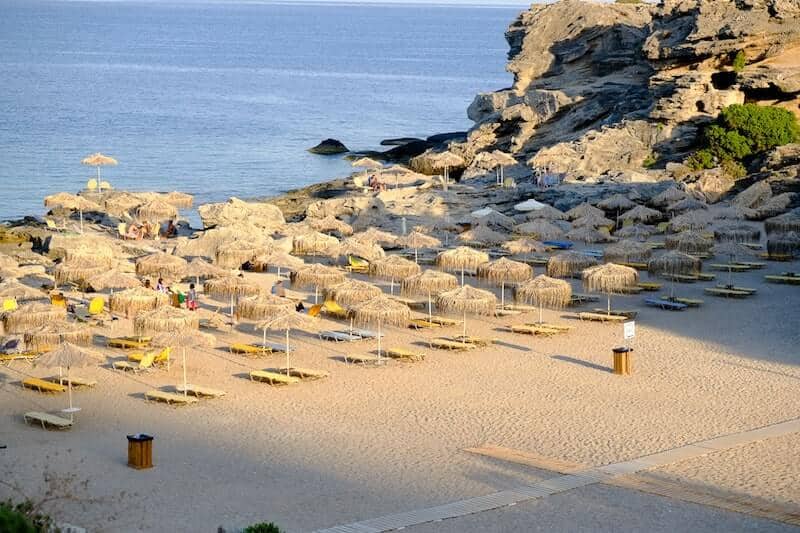 JORDAN BEACH
Fans of Instagrammable beaches will love the selection at Kallithea Springs, just a short bus ride from Rhodes Town. Instead of entering the thermal spring complex, turn right for a choice of 4 rocky beaches with intriguing formations carved by sea and wind.
Just be aware that – whilst very photogenic – the sand here is sharp and rocky and painful to walk on. It's preferable to bag a sunbed on the rocks themselves. Kids are best off at nearby Tassos Beach, which has smoother rocks and shallower waters.

TSAMBIKA
If you only have a short time on Rhodes, Tsambika is one of the best places to visit. It's named after the monastery that sits atop the nearby rock and looks down over a generous sandy beach. Visit the monastery if you can for the views (there are a lot of steps).
Although there is some organisation in the summer (as well as some all-night parties) the beach still retains a wild and wonderful feeling.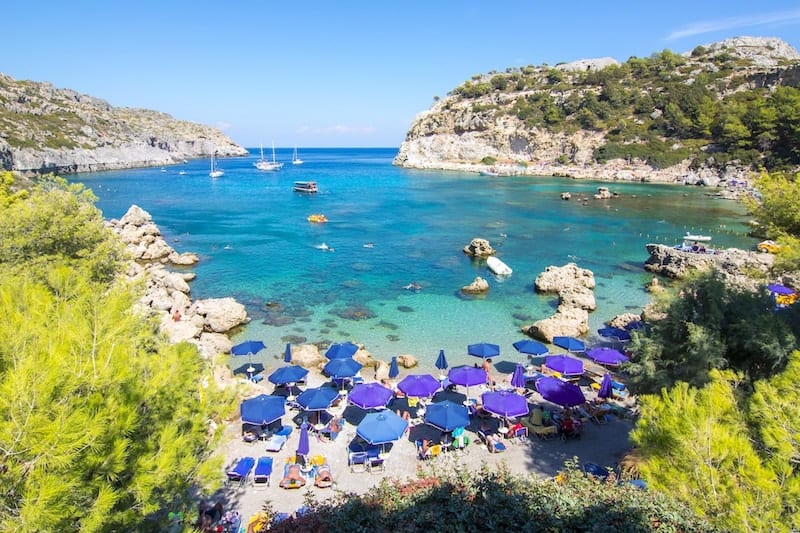 ANTHONY QUINN BAY
Anthony Quinn Bay is known for its lush emerald waters and is named after the famous actor who filmed 'The Guns of Navarone' and loved this bay so much he bought it (though that's a story for another day).
This pretty cove is one of the most popular excursions on Rhodes, being close to Faliraki and is included in many boat trip itineraries. It's perfect for swimming and snorkelling, but not suitable for children though, due to the sharp rocks in the area.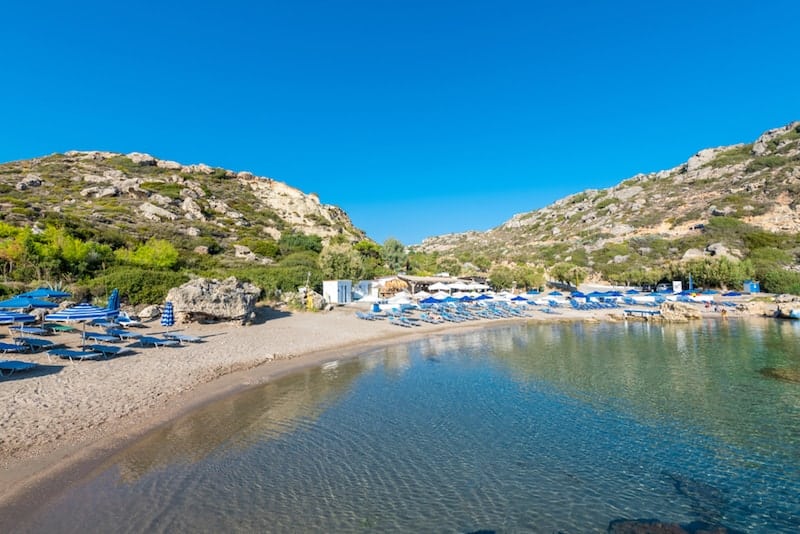 LADIKO
Not far from Anthony Quinn is the similarly pretty bay of Ladiko. It's small and scenic, and has better sand than Anthony Quinn (which is primarily a rocky cove).
But due to its diminutive size, it does get rather busy in the summer.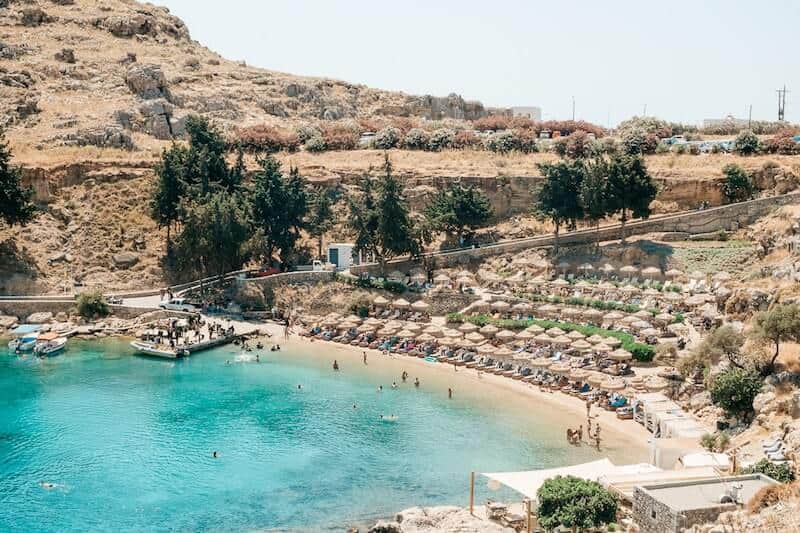 ST PAUL'S BAY
There are several sandy beaches in Lindos and St. Paul's Bay. They are all ridiculously pretty and sandy so it's difficult to pick just one.
But the main beach at St. Paul's edges it for its picturesque chapel, cool beach bar, fantastic swimming, and epic views across the bay to the acropolis of Lindos.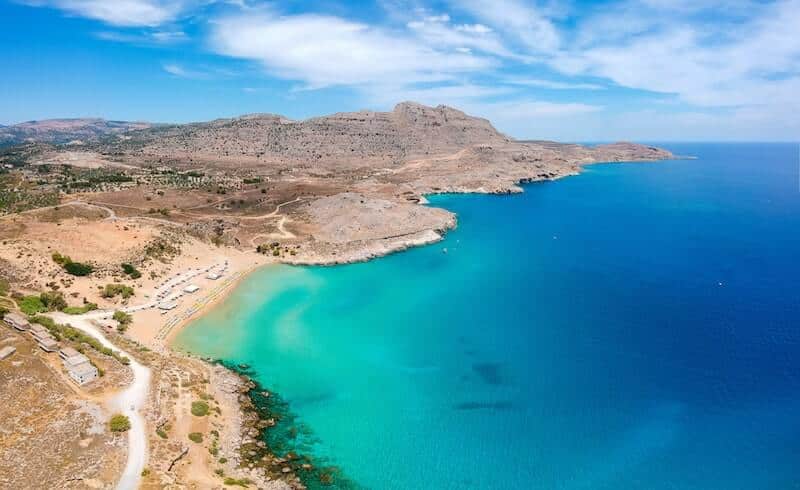 AGATHI
Less well known that many of the beaches on this list is the lovely Agathi. It's not far from the small fishing village of Haraki, and it's one of the best sandy beaches on the island.
It has everything a perfect Greek beach needs – golden sands, shallow waters ideal for children, and a couple of tavernas for your lunchtime Greek salad.
Read more:
Where to Stay on Rhodes: Ultimate Beach Resort Guide
10 Most Beautiful Beaches in Greece
15 Best Greek Islands for Beaches
10 Beautiful Secret Beaches in Greece
10 Most Beautiful Beaches on Crete
Enjoyed this post? Click to save to Pinterest: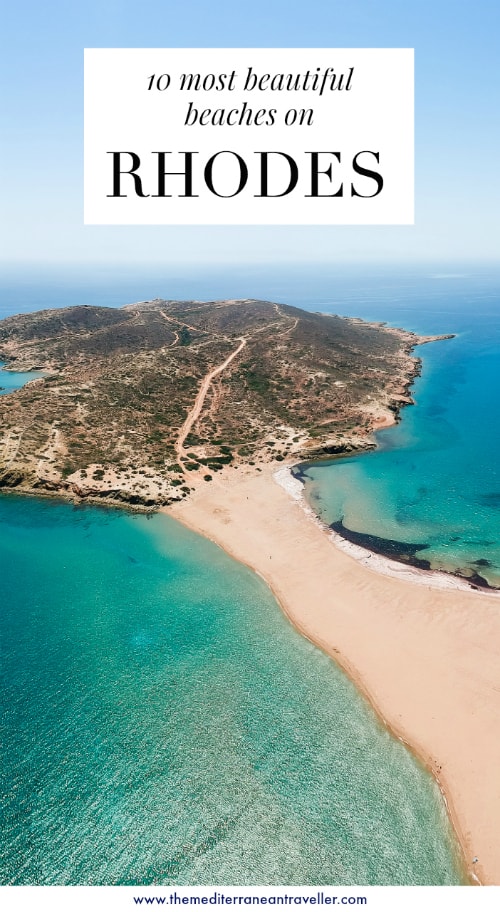 Image credits:
Prasonisi: © Oleg_P / Shutterstock
Traganou: © Philippos Philippou / Shutterstock
Tsambika: © Lubos K / Shutterstock
Anthony Quinn: Mistervlad © / Shutterstock
Ladiko: © Philippos Philippou / Shutterstock
Agathi: © oleg_p_100 / Adobe Stock
All other images © The Mediterranean Traveller