Can't decide between a beach break or the buzz of a big city? Why choose between the two? There are plenty of coastal cities in Europe where you get the best of both worlds. Ideal for a beachy weekend break or even a long term base.
SAN SEBASTIAN, SPAIN
Also along the Atlantic Coast is a contender for Europe's best city beach: the stunning shell-shaped Concha Bay in San Sebastián (also known as Donostia, its Basque name). La Concha boasts 1400km of beautiful sand that arcs around Santa Clara island. This classy city is a famed foodie haven with its Belle Epoque waterfront and is backed by green mountains which protect it from the worst of the winds.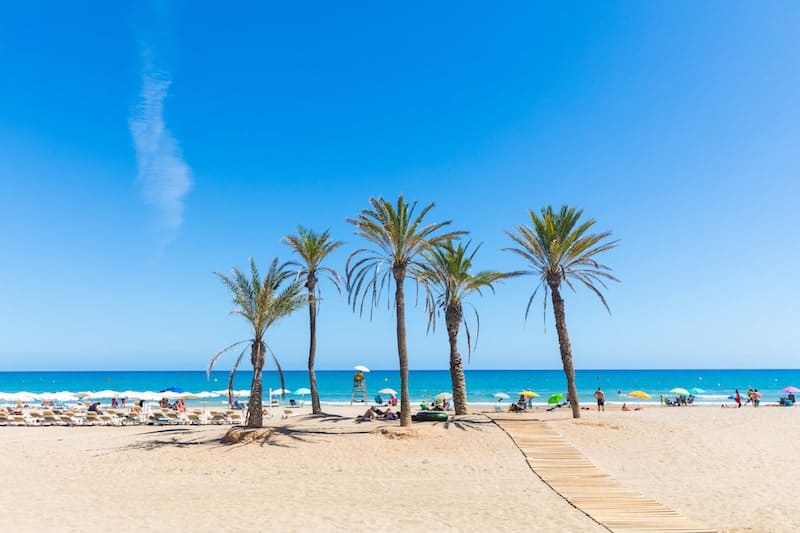 ALICANTE, SPAIN
Many tourists bypass the city of Alicante and head straight for one of the beach resorts of the Costa Blanca. But it's an excellent city break destination in its own right, something local tourists have known for years. Its star attractions are the Santa Barbara castle and surrounding old town, and the wide palm-lined sands of Playa del Postiguet.
NICE, FRANCE
The French city of Nice was one of the Mediterranean's original tourist resorts. Its colourful streets and well-served airport make a great city break destination today. Nice is known as the gateway to the French Riviera, but with its large beach (small pebbles) old town and art museums, there's little need to leave the city on a short break.
BARCELONA, SPAIN
If this list was in order then Barcelona would be at number 1. The Catalan capital is the destination that has it all: plenty of fine sandy beach – the most famous being Barceloneta – as well as world-class food, art, architecture, and nightlife. Little wonder it's one of the most popular destinations in Europe.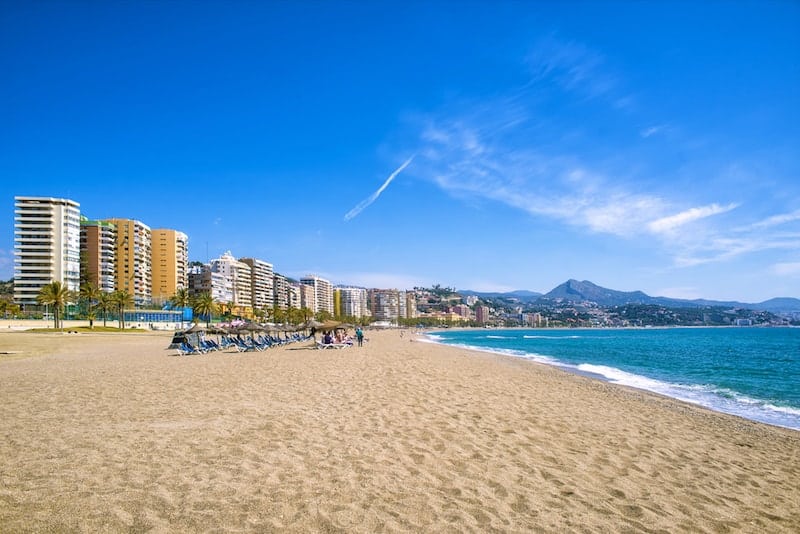 MALAGA, SPAIN
Another underrated Spanish city is Malaga, the capital of the Costa del Sol. Andalucian culture is alive and well in the narrow streets of Malaga's old town, where you'll find the Alcazaba – an 11th-century Moorish citadel, Roman ruins and the new Picasso Museum. Also named after the city's most famous son is the promenade that runs alongside the many kilometres of sandy beach.
DUBROVNIK, CROATIA
The popular city of Dubrovnik attracts crowds of tourists for its immaculate medieval old town (and Game of Thrones filming locations). But it also makes a great beach break. The most famous beach is Banje, which located just outside the city walls so you can easily combine your sightseeing with a spot of sunbathing.
But you can also turn your trip into a beach break by staying in the Lapad area of Dubrovnik which is home to many resort hotels. The coastline and islands immediately surrounding the city is full of charming smaller resorts such as Cavtat which are linked to the city by boat in high season.
VALENCIA, SPAIN
Spain's third largest city rivals Barcelona for beach and culture. Gorgeous Valencia is often overlooked by tourists in favour of the big two, but it has unrivalled modern architecture as well as a medieval old town, superb beaches, and paella of course.
BIARRITZ, FRANCE
The French Basque city of Biarritz is a surfer favourite thanks to its big rollers and sandy Grand Plage. But Biarritz was also once a spa resort town favoured by the rich and royal, who flocked here for its cooling Atlantic winds and glitzy vibes. Come here for the waves, the pleasure-seeker vibes and the delectable pintxos.

LAGOS, PORTUGAL
The beach is within easy reach of most of Portugal's big cities – in Porto and Lisbon it's a short ride on the train or bus. But Lagos, in the popular Algarve coastal region, has a number of sandy city beaches and is close to some of the Algarve's truly spectacular beaches including the famous stairs of Praia do Camilo. The historic city centre is a maze of whitewashed buildings and patterned cobbled streets.
ATHENS, GREECE
Not many people think of Athens for a beach break, but hitting the beach is the number one summer activity for those living in the Greek capital.
Athens is located right by the sea, and you can hop on the coastal tram from Syntagma Square and alight at any beach which takes your fancy. During the summer the city's nightlife moves to its many beach clubs.
If you're looking for accommodation by the beach rather than in the city have a look at suburban seaside towns such as Glyfada, Vouliagmeni, Voula and Varkiza.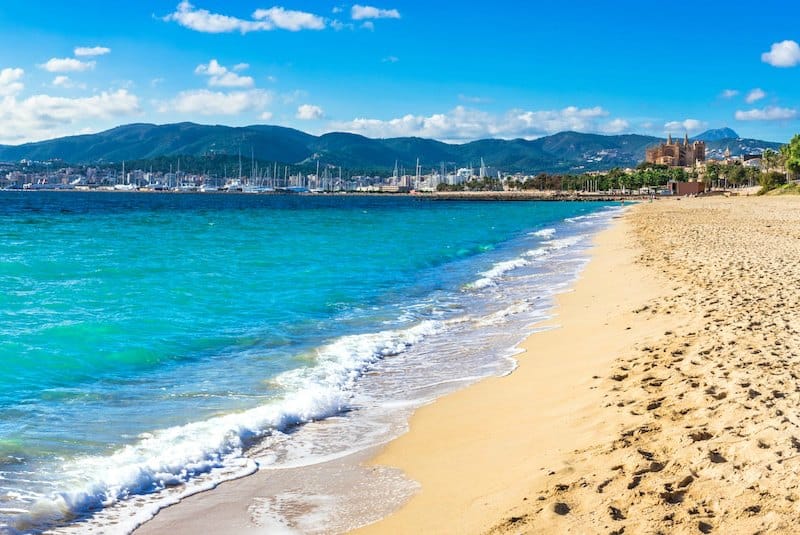 PALMA DE MALLORCA
The premier city of the Balearic islands is also one of the best destinations for a beach and city break that you can find in Europe. The 13th century Santa Maria cathedral and Serre de Tramuntana mountains provide a spectacular backdrop to the golden sands of C'an Pere Antoni beach. The Palma area is a popular resort destination so you'll find plenty of beach hotels and apartments along the coast.
BENIDORM, SPAIN
Much-maligned Benidorm is often associated with boarish drunken Brits. But the lager louts have moved on and Benidorm is full of surprises: it's a popular beach destination for Spaniards has an excellent tapas scene. Once a tiny fishing village, its three Blue Flag beaches are now lined with skyscraper apartment blocks – but it's also home to some of the continent's most forward-thinking sustainable tourism policies. For fun in the sun at an affordable price, Benidorm is hard to beat.
LAS PALMAS DE GRAN CANARIA, SPAIN
Las Palmas is a city on the up. Located in Spain's Canary Islands, the climate on Gran Canaria is pleasant year-round – Surfers and digital nomads come for the pleasant year-round climate and big city beach Playa de las Canteras and stay for the unique Canarian culture, colonial architecture, excellent hiking, sub-tropical flora and crazy Carnival celebrations.
SARANDA, ALBANIA
Albania is a whole country on the up, particularly when it comes to beach destinations. And one of the most popular is the seaside city of Saranda (or Sarandë), which is easily accessed by ferry from the Greek island of Corfu and shares the same beautiful blue Ionian sea and fabulous beaches. It's a lively city in the summer – with plenty of beach bars – and the area is also known for its historic sites.
SANTANDER, SPAIN
One beach city which might not spring to mind immediately is Santander on Spain's northern coast. The Cantabrian capital has a lively nightlife thanks to its student population and also scores highly in the food and architecture stakes. El Sardinero is the end of town where you'll find the beaches.
A FEW MORE IDEAS
Ok so it's not technically Europe, but Turkey has lots of great beach cities – Izmir, Kusadasi, Bodrum, Antalya, Alanya
Durrës and Vlorë serve up similar charms to Sarandë but further north in Albania
Rimini is Italy's most popular resort city thanks to its huge sandy beach, and don't forget Venice also has beaches
Croatian coastal cities include Split, Zadar, Sibenik, Opatija
In Montenegro, you'll find the large resort towns of Budva Bar, and Ulcinj along the coast
Image credits: San Sebastian © robcartorres / Adobe Stock